Scope / Graphic Design, Photography, Illustration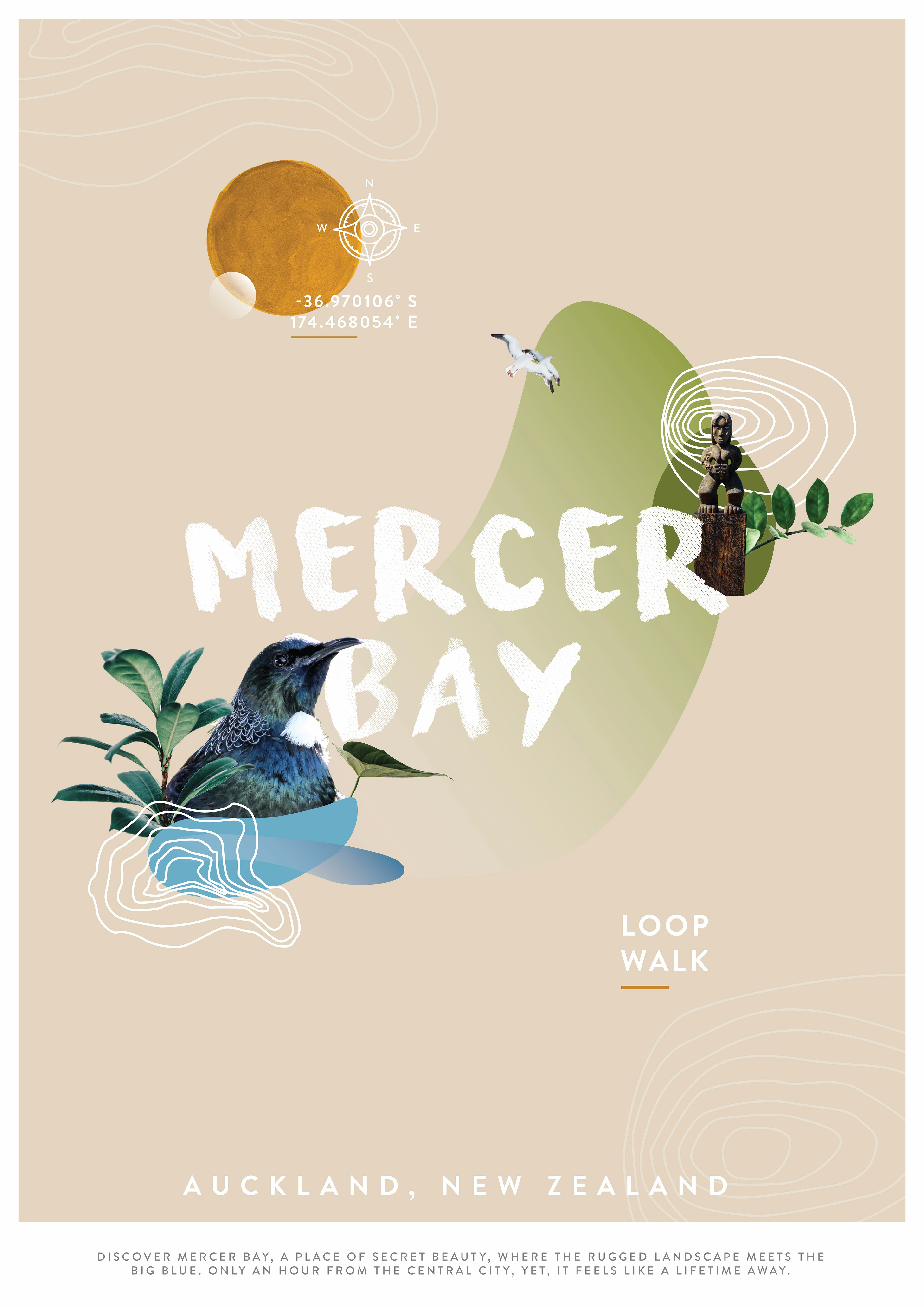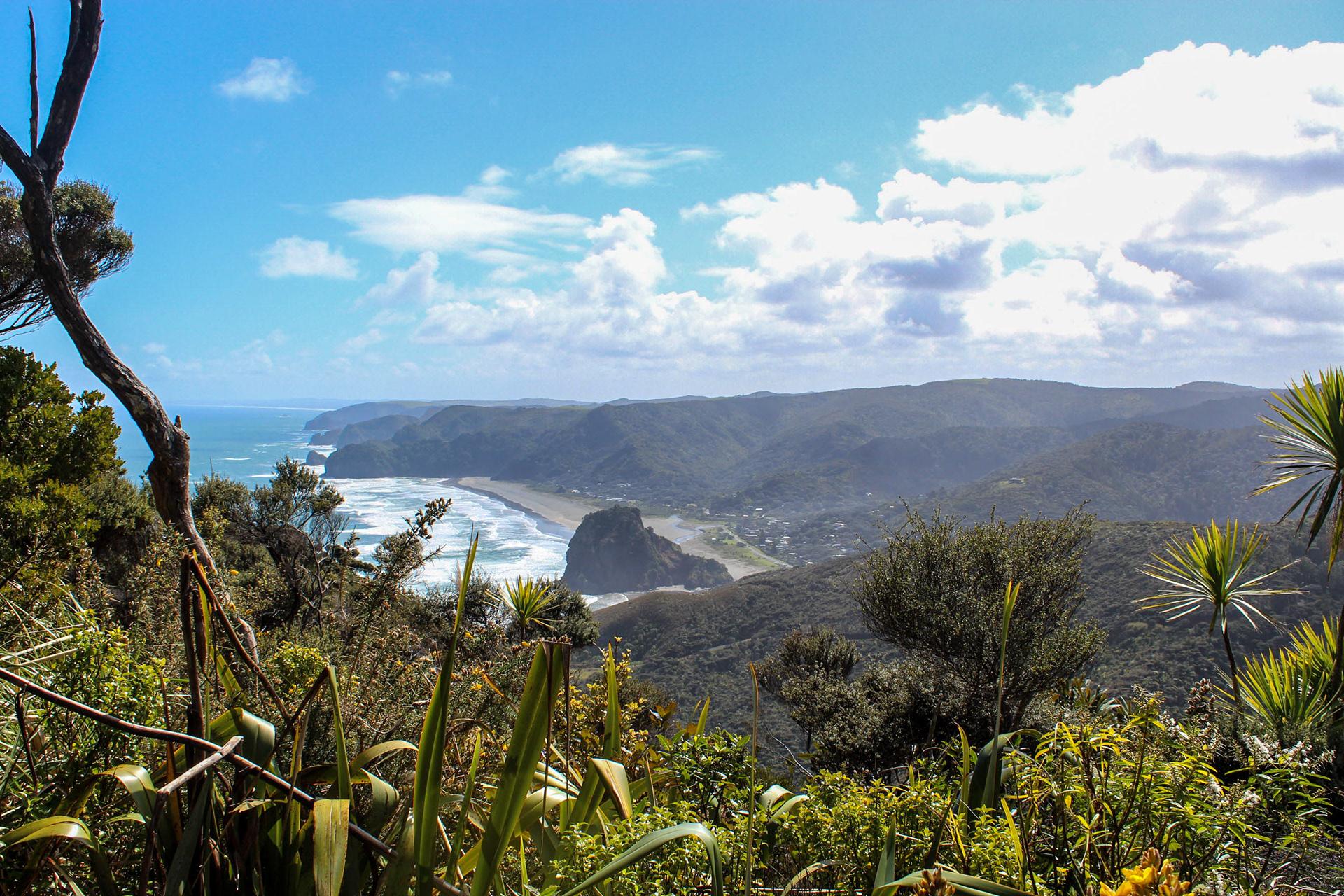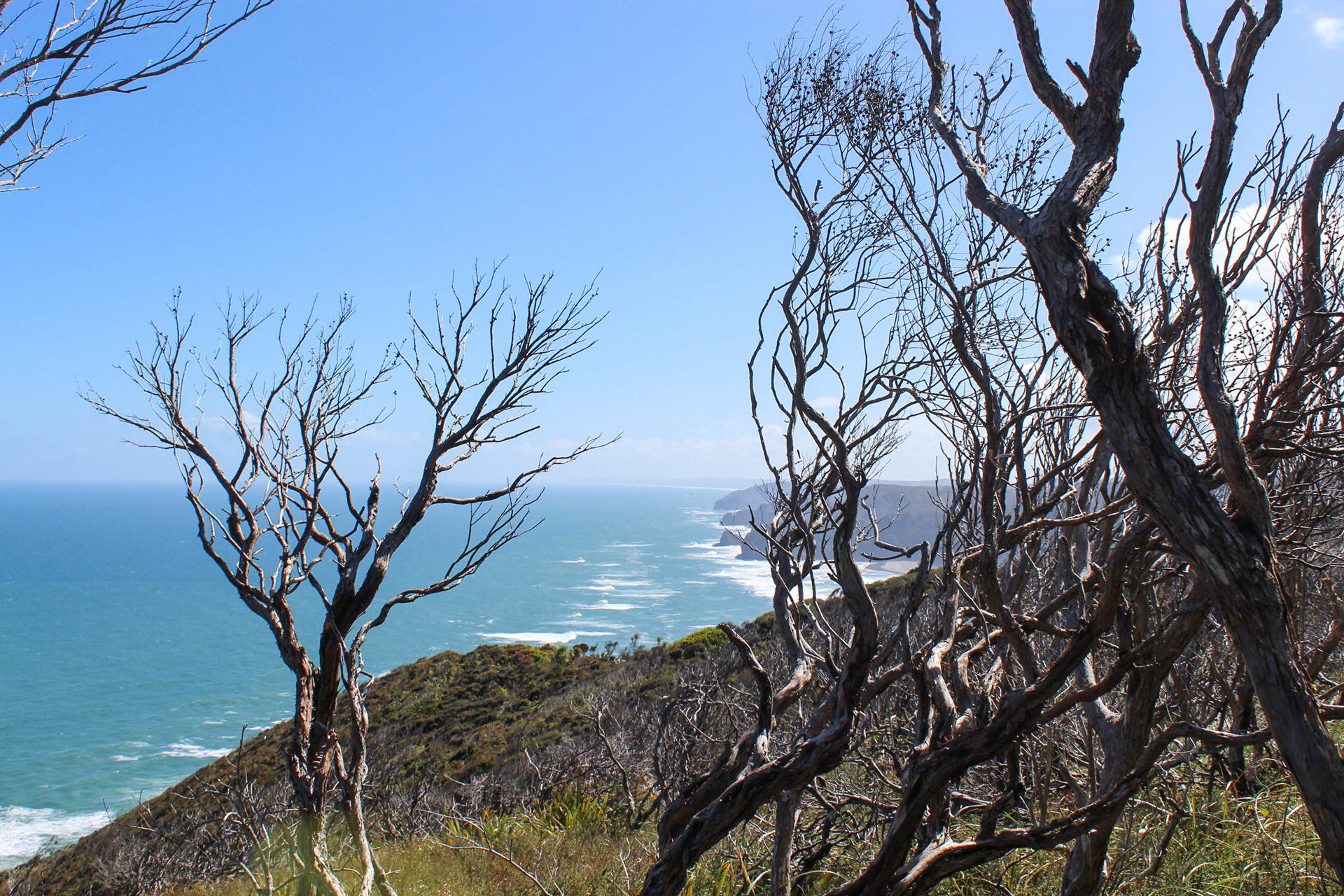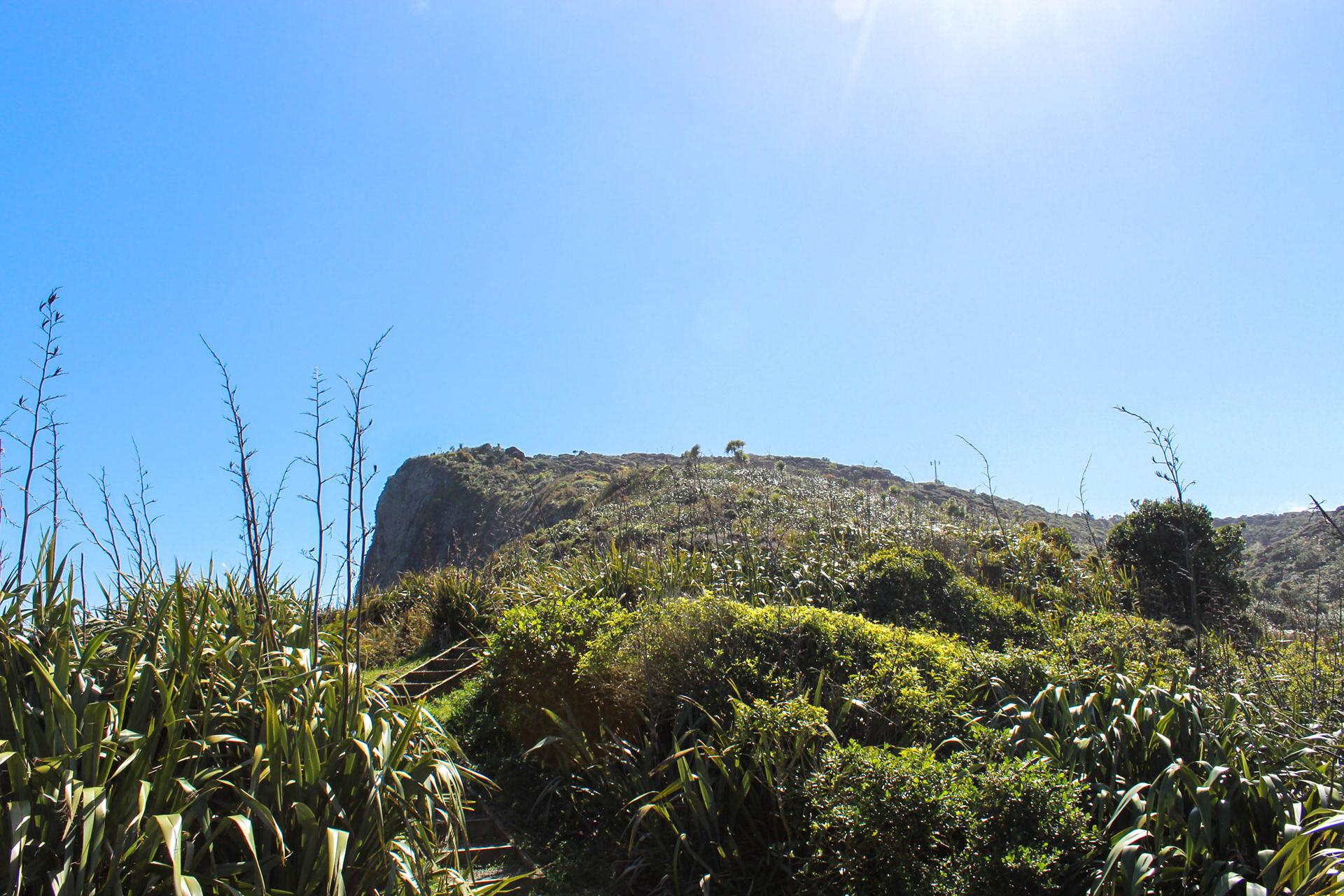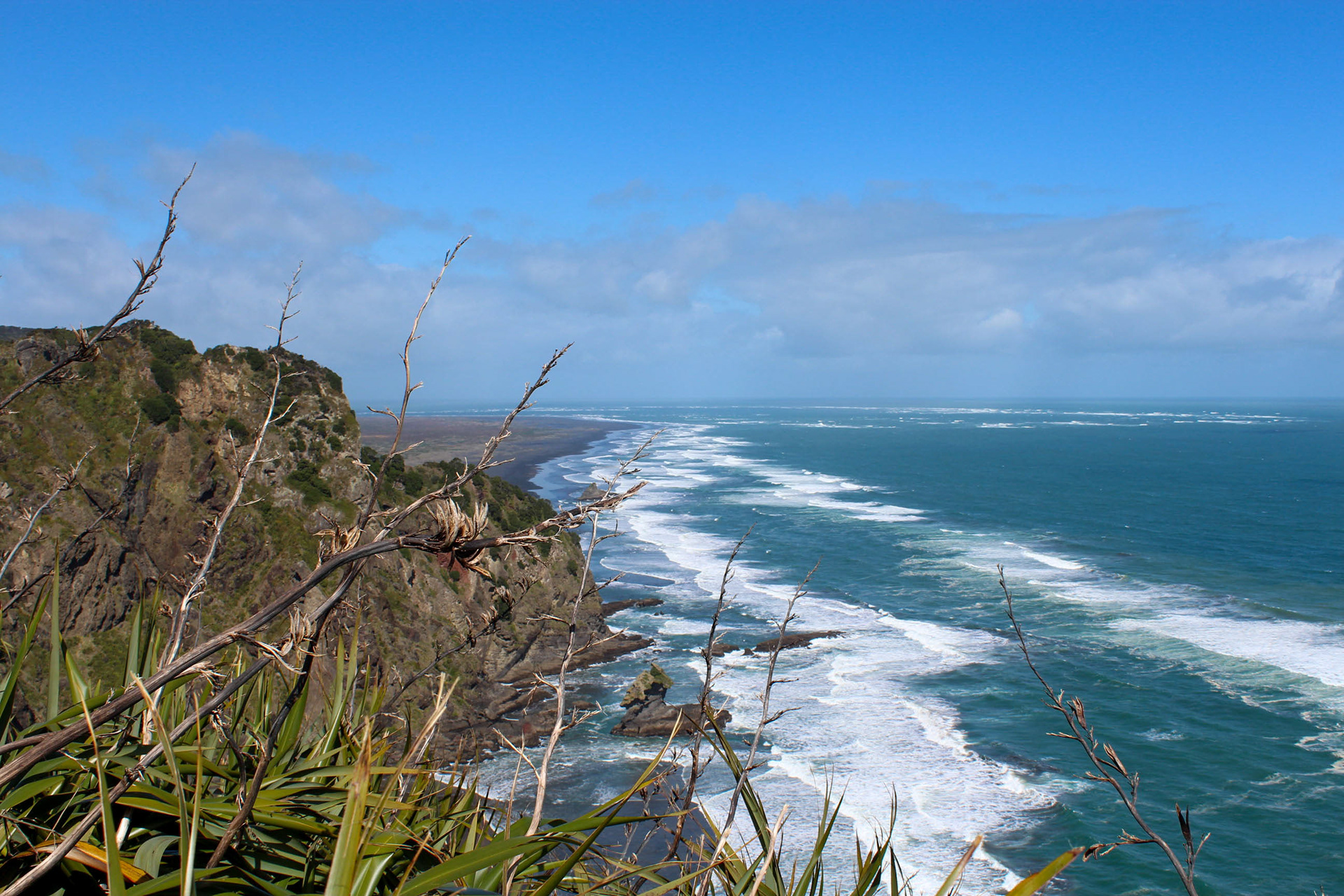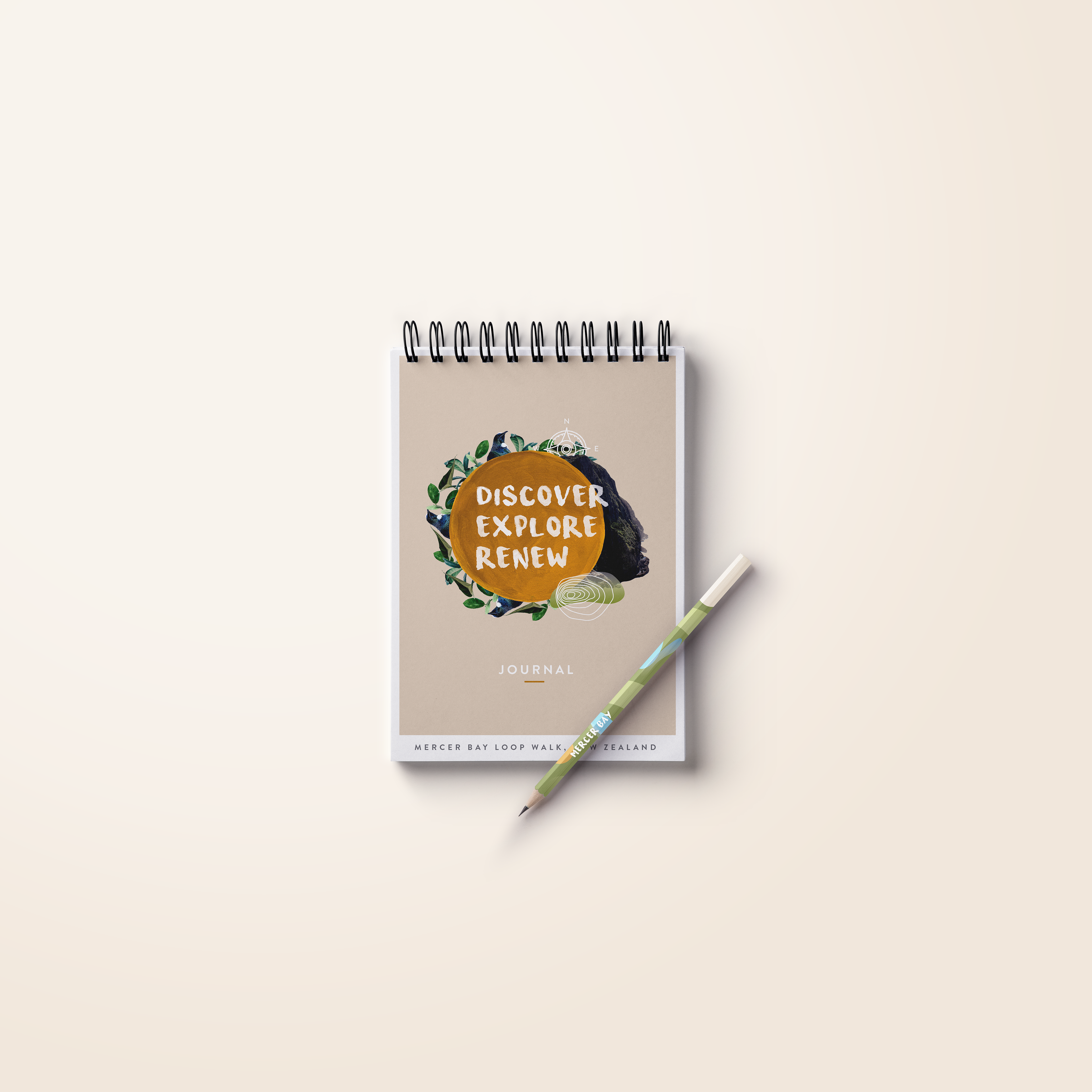 The process of Mercer Bay
The Mercer Bay Loop Walk is a hidden away West Auckland location often overlooked in favour of the famous Piha beach. It is a place that you have never noticed until someone shows you, as my high-school friends several years ago. The natural landscape is breathtaking where there is nothing between you and the edge of New Zealand but nature. Personally, it sparks my sense of adventure and also brings a sense of renewing as you disconnect from the world and breath in the fresh air.
For this project, I endeavoured to channel a different medium of collage. I took inspiration from artists such as Oscar Rodriguez and Cynthia Alonso through their combination of media and layering to create a sense of place. My initial approach to the process was to capture the local values of my place through illustration as this would fulfil the handmade aspect of the brief. However, after sketching initial ideas my design wasn't coming together as I had envisioned in my head. I find this is often the way with the first concept and it can often take coming at the problem from another angle to gain some headway. By assessing my journal notes from the road trip I found that my key asset was the stunning photos and views from Mercer Bay. This revelatory insight sparked by the new approach of collage, layering imagery, illustrations and copywriting to create a sense of depth in values.

The Mercer Bay collateral has captured the essence and values of adventure, nature and renewing. There are future opportunities to realise the idea of Mercer Bay stickers, a kids puzzle and a guide pack as part of my initial ideas. It would be interesting to see how the public responds and interact with the works to see if it would inspire anyone to visit.